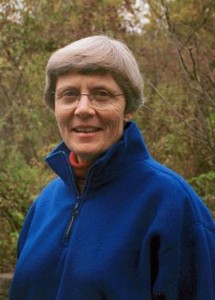 While on sabbatical, Sister Lorraine Mark, a sister of St. Joseph of La Grange, Illinois, experienced the transforming effects of solitude. She was then inspired to establish a place where others could have the opportunity to experience the riches of spending time alone. In 1980 the newly established Christ in the Wilderness purchased eighty acres of land near Stockton, Illinois. Far enough from town to provide privacy and quiet, the property includes hills, woods and meadows. The environment fosters a quiet and reflective spirit. The first hermitage was built in 1983.
Over the years, additional buildings were constructed as funds became available. Today, CITW includes three simple hermitages, a garage for visitors, a small cedar chapel, a gazebo, and a main house, which has a small library and laundry facility for retreatants in addition to living quarters for the Center's Director. Funds for construction come from a small number of donors. Thanks to their generosity, this retreat center exists today for all who value solitude.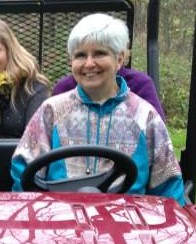 Beyond the needs of retreatants, Christ in the Wilderness is also actively involved in maintaining the ecological condition of the property pristine. Sister Julia Bathon (at left), the current executive director, is tasked with developing ways to limit erosion by the creek, maintaining balance in the variety of trees and shrubs, and overseeing the management of wildlife that makes CITW their home.
Hopes for constructing a handicap-accessible hermitage lie in the future.
Sign up to receive our emails!
Powered by Knowtify
Thanks for signing up!